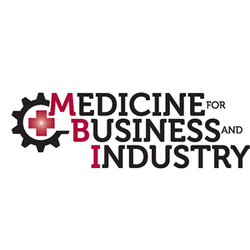 MBI Industrial Medicine, Inc.
A / R Medical Insurance Appeals Position
Sorry, this job has expired.
Phoenix, AZ
MBI Industrial Medicine is a Locally owned Company.
MBI has is a fast growing company with 9 Facilities and is continuing to grow.
MBI Provides Companies with Medical service's for Pre-employment Physicals-Drug Screens and Work Comp Office Visits for Injuries on the Job. This also includes Physical Therapy Services which are all onsite with each of our locations.
Currently there is an immediate opening for an energetic A/R Medical Collector in our corporate office. This position deals with appeals for all the Medical Insurance companies handling the Companies injuries.
MBI is looking for people who want to grow with us with opportunities for advancement.
This position is for an individual who wants to work full time and is dependable
Position is Full Time: Monday - Friday 8:00am-4:30pm
Salary : Depending on experience, willing to negotiate.
Location : 3501 W. Osborn Rd. Phoenix, AZ
Full Benefits package; vacation, sick time, holiday, group benefits, 401K, supplemental insurance and life insurance,
Must have knowledge of medical claims and appealing processes.
Duties include, but not limited to:
Review EOR's and appealing Claims with Insurance companies
Speaking to clients and or Insurance companies, about their accounts and or claims.
Contacting Insurance companies for payments and or resolutions
Adhere to all HIPPA guidelines/regulations
Customer Service/Phone work
Insurance A/R collections for work comp claims
Other duties may be assigned
Position Requirements
Minimum 6 months of full time healthcare experience in A/R and Collections
Self motivated
Knowledge of Appeals processes
Posting payment understanding
Team minded
Proper Phone Etiquette - Customer Service
Fast learner
Multi-tasking
If Interested, please respond with resume
98525435
98525435