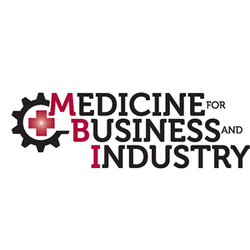 MBI Industrial Medicine, Inc.
Center Administrator-East Valley Area
Mesa, AZ
Founded in 1982, MBI Industrial Medicine, Inc. is an Arizona based company operating nine full service facilities staffed with medical professionals who provide the full spectrum of Occupational Medicine for employers and their employees and is currently looking for an experienced medical center manager specializing in work-related injury rehabilitation to join their team!
The Center Administrator will report to the Director of Operations and will assist in the operations of the center and is responsible for the financial success of the center.
As the Center Administrator you are on the front of customer service excellence and delivering quality of health care services for the clients. The Center Administrator is the vanguard of the center, partnering with the center team to ensure standard procedures and operations are being executed efficiently and guarantee optimal patient and client satisfaction. The Center Administrator also acts as the face to current and prospective clients while supporting and managing the center and being directly accountable for the centers financials. This position is a working manager position. As the manager of the center, the Center Administrator will understand and be able to perform all functions in the front office and will support the providers in the center in both medical and physical therapy departments. A strong understand of the company philosophy is key.
Skills:
Strong service philosophy and a focus on achieving all aspects of defined service standards
Excellent telephone and personal etiquette
Warm, positive, energetic, and professional demeanor
Effective oral and written communication skills
Tactful and diplomatic communication style
Working knowledge of principles of personnel recruitment, selection, coaching, and other aspects of performance management
Effective performance assessment and management skills
Continued focus on self-development
Proficient in computer applications such as Word and Excel
Strong organizational skills
Ability to coordinate and prioritize multiple tasks in a fast-paced environment without direct supervision
Ability to identify areas of concern, develop an action plan, and execute on the plan
Ability to resolve colleague, customer, and patient issues in an effective and timely manner
Financial acumen and its application
Ability to convert strategic goals and objectives into implementable plans and programs
Must be both tactical and strategic, and able to communicate overall strategic vision, as well as the execution details to management and center staff
Results and resolution-oriented
Both process and product-oriented with ability to think outside the box for creative solutions
Effectively lead a team in conflict resolution, team building, interpersonal relationships, mentoring, and motivating
Effectively resolve difficult disputes and business challenges using highly refine functional, partnering and leadership skills
Follows HIIPAA guidelines and safety rules as outlined in training received
Ensure integration of planning and work with cross-discipline team to maximize results
Highest levels of cognitive and adaptive ability
Must utilize sound judgment, reliable rationale, and common sense
Must thrive in a high-paced, extremely energetic environment driven by self-motivation and self-initiative
Leadership/People Development:
Leads by example-Acquires first-hand knowledge of daily center operations and participates in center floor work on a routine basis
Demonstrates exceptional leadership and management skills by personally ensuring that patients are provided with exceptional professional healthcare
Responsible for decisions relating to hiring, transfers, disciplinary actions, grievance discussions, coaching development and recommendation of actions, demotions, and termination decisions as applicable for specific discipline and/or center staff
Conducts and supervises orientation and training for center colleagues/staff members covering OUCH/MCI philosophy, protocols, and process management, as applicable
Coordinates the centers staff schedules to ensure efficient productivity while meeting patient needs.
Conducts performance management process for operational colleagues/staff members with input from management team
Coaches colleagues on service, performance, and other job related issues
Addresses colleague disciplinary concerns and conducts the disciplinary action discussions, as applicable (after consultation with Director of Operations and HR)
Monitors colleague performance and determines if issue(s) have been corrected and/or if further development/disciplinary action is necessary
Promotes and ensures colleague development and a positive and effective team environment
Patient Care/Customer Experience/Quality:
Establishes and maintains a warm, welcoming, and professional atmosphere for our colleagues, and patients
Aims towards providing a spotless, professional facility to welcome our patients and guests, which includes managing the appearance and overall condition and aesthetics of the center. Schedules and oversees ongoing maintenance and repairs of center equipment and facility, including communication and follow up with all vendors
Maintains excellent customer and patient relations by ensuring needs and expectations are consistently met
Ensures that patients are treated as individuals and are attended to expeditiously and courteously by colleagues
Empowers center colleagues to assess center processes and work flows to continuously improve the patient experience
Growth and Financial Analysis:
Financial management and oversight:
Reviews financial reports
Assists in annual budget creation
Orders supplies, manage inventory and approve invoices
Manages payroll
Manages and reconciles daily currency transactions
Business Process:
Guides the center team in continuous improvement projects based on review of center performance metrics:
Works closely and accurately within established guidelines
Maintains accountability for implementing and consistently maintaining center programs and policies
Supervises the maintenance of appropriate equipment and daily supplies
Interacts and consults with each member of the Management Team regarding the center activities, including:
Center strategy and growth
Participation in center staff meetings
Determining the best recruiting requirements necessary to meet job/position requirements and center objectives
Job Related Experience:
Three years management experience. Preferred background in Occupational and/or Urgent Care Medical Practice
Education:
Preferred BA or BS Degree. Past and/or current experience may be taken into consideration
t3o4hxsefhpi
110376564