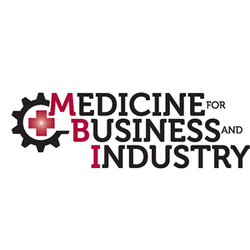 MBI Industrial Medicine, Inc.
Certified X-Ray Technologist Full Time (Casa Grande Location)
Casa Grande, AZ

Founded in 1982, MBI Industrial Medicine, Inc. is a fast growing Arizona based company, currently operating nine full service facilities staffed with medical professionals who provide the full spectrum of Occupational Medicine for employers and their employees and is currently looking for a full (or part time) Certified X-ray Technologist to join their team!
Skills / Requirements
The Certified X-ray Technologist will report to the Center Administrator and will assist in the following operations:
Complete radiographic studies of patient per the doctors orders
Assist with back and front office as needed
Provide provider with radiographic studies of patient within scope of license
Follow all ARRT procedures for patient care which includes patient shielding
Keep all x-ray records up to date. Order all x-ray material
Send x-ray film badges for radiation dosimeter report each month
Keep logs on all x-rays loaned and returned
Keep x-ray room neat and orderly at all times
Clean x-ray table daily and as needed if necessary
Send out all films electronically for over read by radiologist
Ensure all x-ray reports are reviewed by provider and placed in patient chart in accordance with HIPPA law
Assist back Medical assistants with pulling taking vitals (blood pressure, pulse, temperature, height and weight), checking patients vision, hearing, pulmonary function tests, injections, phlebotomist, EKGs and UA dip, Checking-In and Check-Out of patients, dispense medication, educating patients on DME, room patient for treatment. (On the job training!)
Assist front office personnel when necessary by filing charts and answering the telephone in a professional manner.
Assist front office with greeting patients, checking in and out patients.(On the job training)
Other duties as assigned
Communication Requirements:
Must be able to communicate through written instructions and complete routine written logs and reports.
Must be able to comprehend and follow verbal instructions, as well as respond to audible stimuli.
Reasonable accommodations may be made to enable individuals with documented disabilities to perform essential functions or comply with communication requirements.
Bilingual preferred, not required.
Education and/or Experience Requirements:
Current CPR documentation
Current Arizona RT/AART
Experience in digital xray 1 year preferred but not necessary.
74386020
74386020