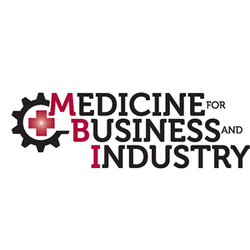 MBI Industrial Medicine, Inc.
Front Office Specialist
Tucson, AZ
Description Front Office Support Staff
Founded in 1982, MBI Industrial Medicine, Inc. is a rapidly growing Arizona based company operating nine full service facilities staffed with medical professionals who provide the full spectrum of Occupational Medicine for employers and their employees and is currently looking for Front Office Assistants specializing in medical offices to join their team! We currently have 9 clinic locations: West Phoenix, Mesa, Glendale, Sky Harbor, Goodyear, Casa Grande, and 3 in Tucson.
The Front Office Assistant will report to the Center Administrator and will assist in the operations of patient care as follows:
Greet and register patients who come into the office, either with an appointment or on a walk-in basis.
Review authorizations to ensure correct services are being provided.
Works closely with the Medical Assistant to ensure patient flow is occurring correctly and expeditiously.
Registers patients into Systoc medical record, creates the patient files, and ensures all registration paperwork and patient ID has been completed and filed correctly.
Ensures the patient packets are stocked as required.
Answers the telephone in a professional manned, and schedules appropriate appointments for patients.
Filing of charts and answering the telephone in a professional manner.
Performs other duties as assigned by clinic administrator.
Able to work Saturday hours
Skills/ Requirements
Communication Requirements:
Must be able to communicate through written instructions and complete routine written logs and reports as needed.
Must be able to comprehend and follow verbal instructions, as well as respond to audible stimuli.
Must be able to arrive on time for their shift and maintain reasonable and required attendance
Reasonable accommodations may be made to enable individuals with documented disabilities to perform essential functions or comply with communication requirements.
Education and/or Experience Requirements:
Current CPR documentation
Experience working in a similar office setting highly desired
Bilingual Preferred
Well organized and strong multi-tasking skills
Highschool diploma and some college desired
73508416
73508416