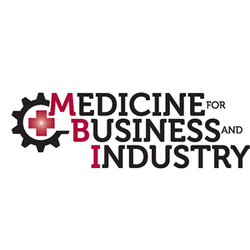 MBI Industrial Medicine, Inc.
Insurance Liaison - MBI West, 35th and Osborn
Phoenix, AZ
Description Insurance Liaison
Founded in 1982, MBI Industrial Medicine, Inc. is a rapidly growing Arizona based company operating nine full service facilities staffed with medical professionals who provide the full spectrum of Occupational Medicine for employers and their employees and is currently looking for an Insurance Liaison to join their team! This position will be hired to work at the 35th and W. Osborn Road Clinic.
The Insurance Liaison will report to the Center Administrator and primary roll is to assist with Insurance Adjuster and Nurse Case Manager calls requesting up to date information on patients treating at our clinics:
This position plays an integral role in expediting the Insurance calls requesting patient notes, current work status, referrals, and upcoming appointments.
Provide outstanding customer service to all Insurance Adjusters and Nurse Case Managers over the phone.
Faxing medical records.
Coordination of information between referring physicians, insurance companies and our own treatment clinics.
Calling patient no-show appointments and getting them rescheduled.
Assist with entering DOT physicals into the National Registry.
Performs other duties as assigned by clinic administrator.
Skills/ Requirements
Communication Requirements:
Must have strong communication / interpersonal telephone skills.
Must be able to communicate through written instructions and complete routine assignments as needed.
Must be able to type 50 words per minute and have a general knowledge of computers.
Must be self motivated and able to work independently.
Must be able to comprehend and follow verbal instructions, as well as respond to audible stimuli.
Must be able to arrive on time for their shift and maintain reasonable and required attendance.
Education and/or Experience Requirements:
Experience working in a similar office setting highly desired
Well organized and strong multi-tasking skills
Highschool diploma and some college desired
If you have questions, please contact Tonya Decker, Center Administrator, 602-272-7676
101790780
101790780