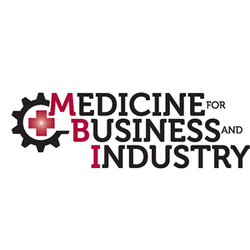 MBI Industrial Medicine, Inc.
Medical Assistant Back Office Lead-Tucson Palmdale
Tucson, AZ
Description
Founded in 1982, MBI Industrial Medicine, Inc. is an Arizona based company operating nine full service facilities staffed with medical professionals who provide the full spectrum of Occupational Medicine for employers and their employees and is currently looking for a Medical Assistant specializing in work-related injury rehabilitation to join their team! MBI is a fast paced environment, where a Medical Assistant can gain a wide range of experience in the healthcare industry.
Summary:
In addition to performing various medical support specialist duties, performs lead duties for back-office staff to ensure optimal patient flow and excellent customer service in accordance with MBI/OUCH policies, practices and procedures. Ensures the delivery of exceptional customer service by putting all customers (internal and external) first.
Skills:
Effective communication and interaction with employers, patients, providers, and other colleagues
Leadership capabilities
Working knowledge of occupational and urgent care medicine requirements
Working knowledge of clinical operations
Establish and maintain working relationship with all levels of colleagues
Above average organizational/leadership skills
Excellent customer service skills
Professional/positive attitude
Willingness to participate in Continuing Medical Education
Willingness to attend and successfully complete Urine Drug Screen (UDS) and Breath Alcohol Testing (BAT) certification class
Essential Duties:
Prepares patients for physical examinations, including vital signs
Assists physician during examination
Maintain supplies, cleans and stocks rooms with required supplies
Operates autoclave in accordance with policy and procedures that meets all regulatory requirement
Maintains and operates all clinical equipment, including calibration and record keeping in accordance with current policy and procedures
Performs blood draws and/or injections as directed by the presiding medical provider
Assists in surgery set-up and injury care as directed by the presiding medical provider
Performs UDS/BAT for both DOT and Non-DOT drug screens using the proper chain of custody, ensure preparation for specimen pick-up and shipment to appropriate laboratory
The ability to perform on-site and/or on-call duties as required
Follows HIIPAA guidelines and safety rules as outlined in training received
Assists in medical record maintenance
Performs front office clerical duties such as answering telephones, check-in, check-out, and record processing
Dispenses medications as directed by medical provider and in accordance with state regulations
Lead Duties:
Assists with back office scheduling
Leads all back office personnel under the direction of Center Medical Director and/or Center Administrator
Assigns duties and responsibilities for back office personnel
Performs on-going training and development for back office personnel
Maintains pharmacy inventory system (in accordance with state specific guidelines) as directed by the Center Medical Director
Participates in the hiring of new back office colleagues
Performs duties to achieve or exceed established service standards
Performs any other tasks and duties as assigned
Maintains logs according to state inspection rules
Education/Experience:
Medical Assistant Certificate from an accredited Medical Assisting Program
Minimum 2 years of medical assisting experience
Current CPR Certificate
101052426
101052426