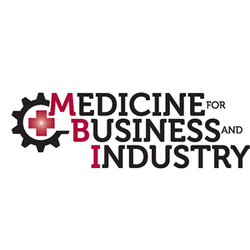 MBI Industrial Medicine, Inc.
Medical Assistant-Casa Grande Location Bilingual Preferred
Casa Grande, AZ
Founded in 1982, MBI Industrial Medicine, Inc. is a rapidly growing Arizona based company operating nine full service facilities staffed with medical professionals who provide the full spectrum of Occupational Medicine for employers and their employees and is currently looking for a Medical Assistant specializing in work-related injury rehabilitation to join their team!
The Medical Assistant will report to the Center Administrator and will assist in the operations of patient care including:
Interviews patients for medical history.
Obtains vital signs, including: height, weight, blood pressure, pulse and temperature.
Review authorization to ensure correct services are being completed.
Prepare examination rooms for patient care.
Performs routine procedures such as: venipuncture, injections, urinalysis, drug screens, and physicals.
Dispense medication per Doctors orders.
Keep inventory of Medicine and Medical supplies as necessary.
Cleans examination rooms and makes sure rooms are stocked properly.
Dispense Ortho supplies per Doctors orders.
Cleans and sterilizes instruments (Autoclave).
Performs Audio testing and Vision testing using the Snellen chart, Titmus machine and/or Ishihara book.
Cleans examination rooms and makes sure rooms are stocked properly.
Performs Spirometry testing as needed per physical requirements or when requested.
Performs Breath Alcohol testing.
Performs Drug Screens.
Performs Lift testing per company protocols.
Sets up trays for sutures and eye injuries.
Calibrate machines as required: Audio, PFT, BAT, Glucometer.
Assist front office personnel when necessary by filing charts and answering the telephone in a professional manner.
All duties as assigned regarding MBI/ORPT operations and/or needs.
Skills/ Requirements
Communication Requirements:
Must be able to communicate through written instructions and complete routine written logs and reports.
Must be able to comprehend and follow verbal instructions, as well as respond to audible stimuli.
Reasonable accommodations may be made to enable individuals with documented disabilities to perform essential functions or comply with communication requirements.
Education and/or Experience Requirements:
Current CPR documentation
Current Medical Assistant Certificate
48787553
48787553