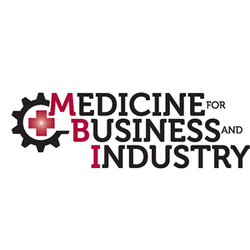 MBI Industrial Medicine, Inc.
Physical Therapist needed PRN-Phoenix
Phoenix, AZ
Description
MBI Industrial Medicine is growing, and we are looking for a PRN Physical Therapist in the Tucson area. If you are looking for rewarding career that allows for growth, professionally and personally, while maintaining an optimal work/life balance, then check out MBI. MBI is looking for a driven and dedicated Physical Therapist to develop and grow within a team with the focus of helping the injured worker return to regular duty.
MBI is unique, we are the only occupational healthcare company with the sole focus of treating the injured worker. MBI has adopted a sports injury management, outpatient injury care model to treat the "Industrial Athlete". Restoring function to the injured employee allows for minimal missed work days for our patients while simultaneously returning them to work quickly and safely. Our mission of providing compassionate care coupled with evidence based practice has lead to industry leading results. Our focus on evidence based care and a hands-on approach allows for a truly individualized care model. The enthusiastic and skilled physical therapists and staff at MBI have created a desirable and sought after work culture. If you are looking for a rewarding career, work with a highly skilled team, and growth potential as a professional, apply to MBI today.
Founded in 1982, MBI Industrial Medicine, Inc. is an Arizona based company operating nine full service occupational healthcare facilities staffed with medical professionals who provide the full spectrum of Occupational Injury Care and Occupational Medicine for employers and their employees.
Benefits:
Competitive hourly pay
Medical malpractice coverage
Very flexible and accommodating hours
Growth potential
Essential Duties:
Patient care will include evaluations and assessments as per the Arizona Physical Therapy Practice Act, determining individualized a plan of care, supervising ancillary staff, EMR documentation and ensuring a fun/safe environment for patients.
Communicate with interdisciplinary team members including but not limited to: medical, operations, specialists and sales.
Supervision/management of clinical staff.
Lift/fit testing will include on-site essential job function assessments and the development and supervision of an objective and unbiased test of a persons ability to safely complete those tasks with proper mechanics.
Medical record management will include insuring confidentiality under HIPPA law, insurance authorizations, and filing.
65108760
65108760