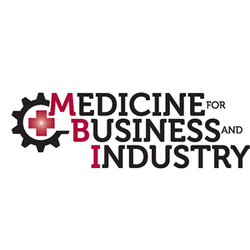 MBI Industrial Medicine, Inc.
Physical Therapy Technician (Phoenix - Full Time / Part Time)
Goodyear, AZ
Founded in 1982, MBI Industrial Medicine, Inc. is an Arizona based company operating nine full service facilities staffed with medical professionals who provide the full spectrum of Occupational Medicine for employers and their employees and is currently looking for a Physical Therapy Technician to join our growing team!
The Physical Therapy Technician will report to the Physical Therapist and will assist in the operations of a physical therapy clinic including:
Patient care

Patient care will include assessing vitals, supervising exercises and stretching and modality application (ultrasound, ice, heat, electrical stimulation, traction).

Functional abilities testing (lifts)

Lift testing will include the objective and unbiased assessment of a persons ability to safely complete pre-determined tasks with proper mechanics.

Administration

Administrative responsibilities will include patient and provider scheduling, copying, faxing, typing/computer use, and phone work.

Confidential medical record management, and office maintenance/cleaning

Medical record management will include insuring confidentiality under HIPPA law, insurance authorizations, and filing.
Office maintenance and cleaning will include table surface disinfecting, laundry, exercise and modality equipment care, and supply inventory and stocking.
Communication Requirements:
Must be able to communicate through written instructions and complete routine written logs and reports.
Must be able to comprehend and follow verbal instructions, as well as respond to audible stimuli.
Reasonable accommodations may be made to enable individuals with documented disabilities to perform essential functions or comply with communication requirements.
Education and/or Experience Requirements:
High school diploma or equivalent
Advanced education or trade school certificate (PT Tech, PTA, ATC, personal trainer) OR more than 3 months experience in related fieldwork including anatomy, medical terminology, exercise
Current CPR documentation
69072748
69072748