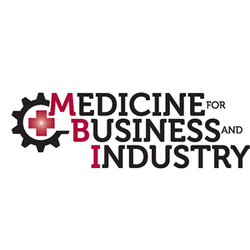 MBI Industrial Medicine, Inc.
Physician Assistant / Nurse Practitioner
Goodyear, AZ
Founded in 1982, MBI Industrial Medicine, Inc. is an Arizona based company operating five full service facilities staffed with medical professionals who provide the full spectrum of Occupational Injury Care and Occupational Medicine for employers and their employees and is currently looking for Medical Providers; P.A. and N.P. to join their team!
Medical Providers ; P.A. and N.P. Job Summary:
Review Past Medical History, family history social history and review of symptoms,an perform physical examinations of the eyes, ears, head, neck, chest, heart, abdomen, back, extremities, male genitals (for hernias), neurologic systems, general condition, height, weight vital signs, vision, hearing, and/or electrocardiograms for the purpose of determining capacity to safely perform specified job functions.
Review and interpret radiographs of the chest, back, and/or extremities to determine the presence of a pre-existing condition prior to beginning work.
Evaluate and manage the following conditions:

Common occupational musculoskeletal injuries of the neck, back, and upper and lower extremities
Work-related injuries to the head with or without loss of consciousness, assuming the individual is currently conscious and alert
Work-related injuries to the chest or abdomen, with the possibility of hernias
Work-related lacerations of the face and extremities which do not impair function or sensation
Work-related foreign bodies to the eye, and other non-penetrating eye injuries or conditions of the eye that do not affect vision
Work-related rashes and other occupational skin conditions
Occupational asthma and other work-related respiratory symptoms

Evaluation and management to include:

Review of the chief complaint, mechanism or description of injury, associated symptoms, effect on activities of daily living (including work) past medical, social, family history (including functions of usual job), and appropriate physical examination
Appropriately diagnosing the problem
Recommendation of appropriate over-the-counter medications, application of heat or cold, referral for home exercise training
Prescription of appropriate medications and therapy
Ordering and interpretation of appropriate radiographs
Recommendation and application of ace bandages, braces, splints and casts as appropriate
Treatment of non-displaced uncomplicated fractures
Referral for specialized testing such as MRI, EMG as necessary and appropriate
Referral for specialty care as appropriate
Identification of appropriate limitations to activity at home and work
Rendering an opinion regarding causality and work relatedness.
Location(s):
MBI - Goodyear 14425 W. McDowell Rd, Goodyear, AZ 85395
DOT certified medical examiner
101053411
101053411